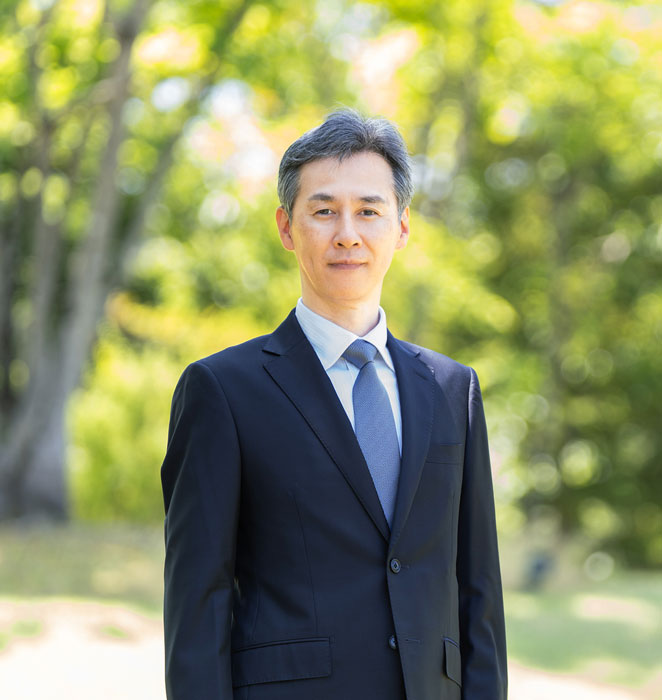 Greetings from the President
"We will continue to meet the expectations and trust of our customers, always with humility and a flexible mindset." This is what MESCIUS strives for.
The software that supports daily operations with technology, the field of education that expands children's future possibilities, and the world of imaging that holds a variety of business opportunities. We are always one step ahead of the curve in industries that are making remarkable progress, capturing the needs of our customers and incorporating them into our skills and delivering them to the marketplace. It is a proposal ahead of its time and a service that will surprise customers.
More than 40 years after our founding, we are increasingly called upon to lead our respective industries as a "company that creates current trends." In order to achieve this, we must not only respond to customer requests, but we must also create products and functions that customers themselves are unaware of or have long since given up on. The pursuit of inspiring services that exceed expectations is a meaningful and meaningful way to create value in the future of MESCIUS, but it is not an easy task to accomplish. However, we have been challenging this issue for many years since the launch of the "LeySer series" of business systems for school corporations in 1983.
Why we are confident that we can continue to meet the challenge. This is because of our passionate desire to continue to live up to "customer trust." This desire is a common consciousness that MESCIUS shares in its global expansion, and is realized in various ways by the various business units scattered in different countries. We always take our customers seriously, accept everything with flexible values, and do the best we can. This unchanging spirit has supported the path to MESCIUS.
MESCIUS will continue its efforts to maintain an ideal relationship with its customers.